Boyle's Badges offers a range of printed name badges, ID cards and metal lapel pins. Name badges and ID cards are all printed in full colour, come in various sizes and are available in flat or domed versions. We don't offer "standard" badges as every badge is custom designed working with you. All of our name badges are printed and hand finished by us and our team with great care being given to each and every order.
Classic name badges
Our classic name badges are a great way to identify your company staff or club members in a professional and affordable way. Our Classic name badges are printed on a durable plastic card and can include your logo in full colour along with text and even photographs. The Classic name badges can be fastened with brooch pin, magnet, clip or clip/pin combo.
Metallic look name badges
Are you looking for a name badge that is lightweight and affordable while still having the upmarket look of silver or gold? We can print full colour logos and text on silver and gold 'metallic look' PVC cards.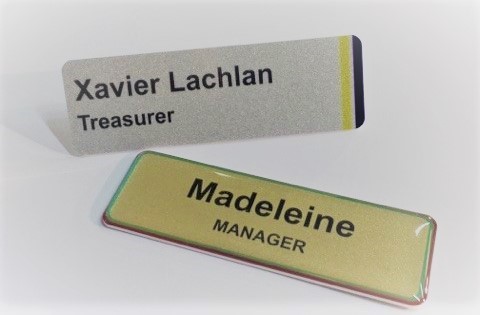 Executive name badges
For a more stylish and appealing executive style name badge, you might consider adding a domed (resin) finish to your Classic or Metallic name badges. This resin coating provides additional protection to the badge as well as enhancing its professional appearance.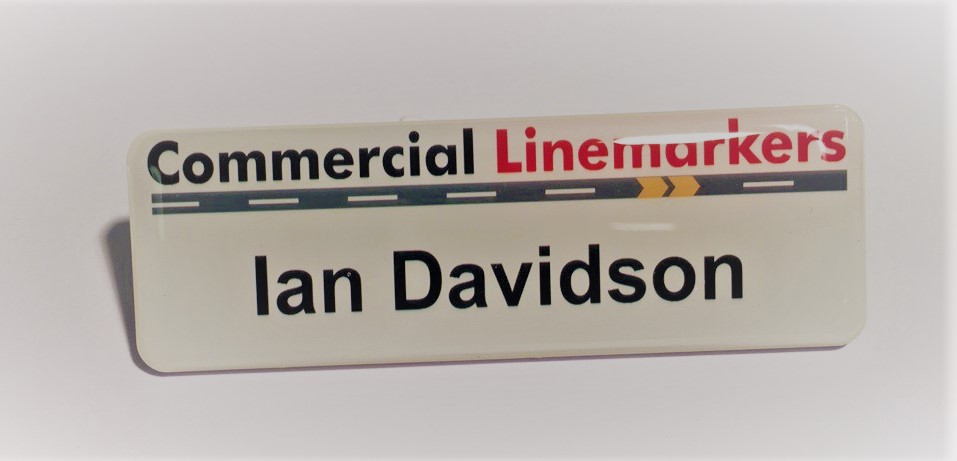 Student badges
The 65mm x 20mm name badge is perfect for students, or even companies who want a less obtrusive badge. This name badge still has space for a logo, school/company name, person's name and position. It can be printed on any card stock, fastened with brooch pin or magnet, and can also be domed.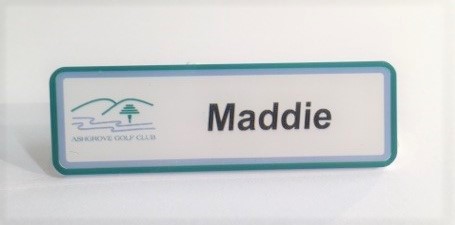 The 55mm x 15mm name badge is perfect for generic student name badges while still including the school emblem as an important feature. These name badges can be printed on white, silver or gold card.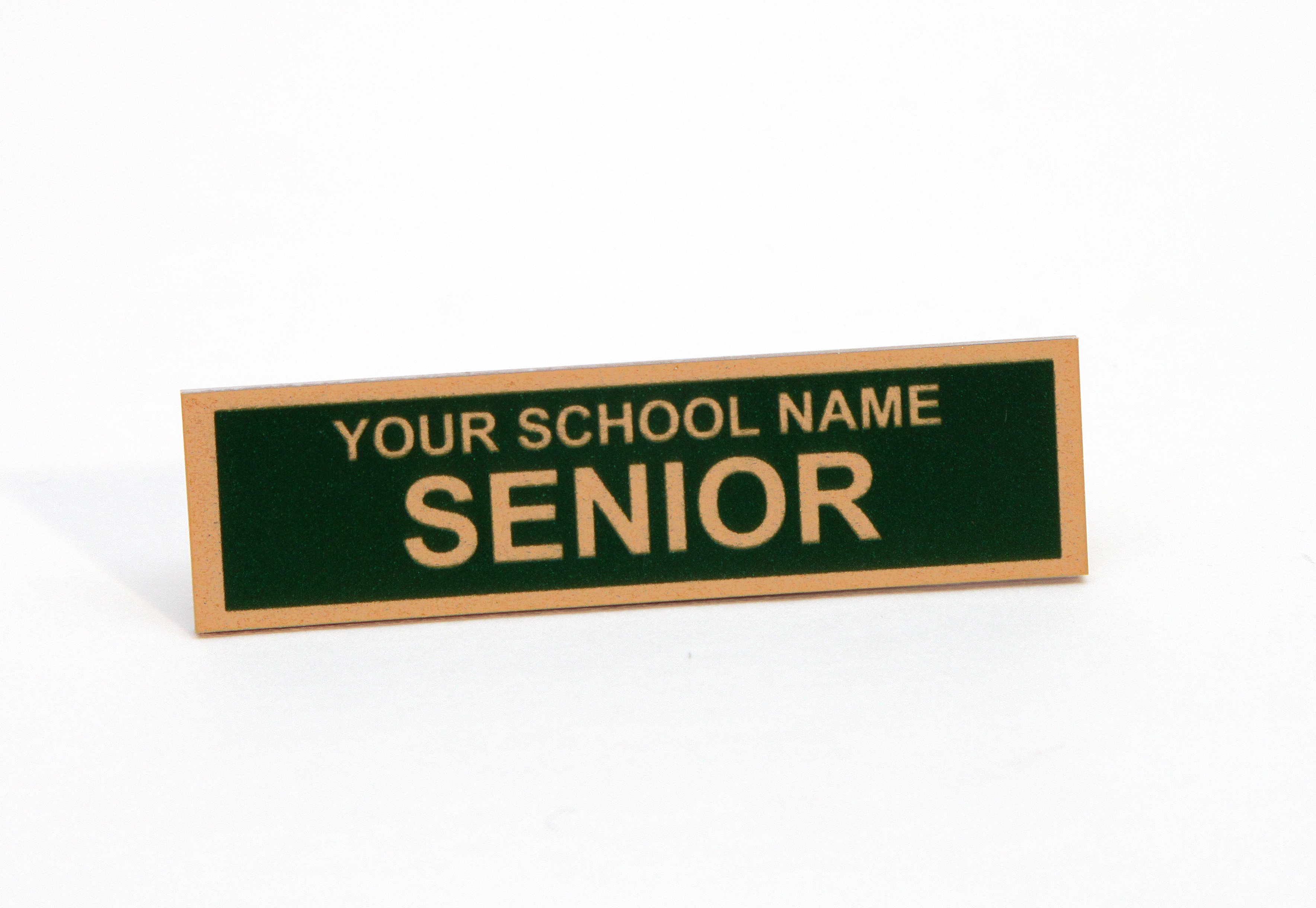 Oversize name badges
Sometimes a bigger badge is needed to suit the needs of your group. We can print name badges up to 85mm x 54mm (roughly the size of a credit card) all with the same high quality print and fastening options.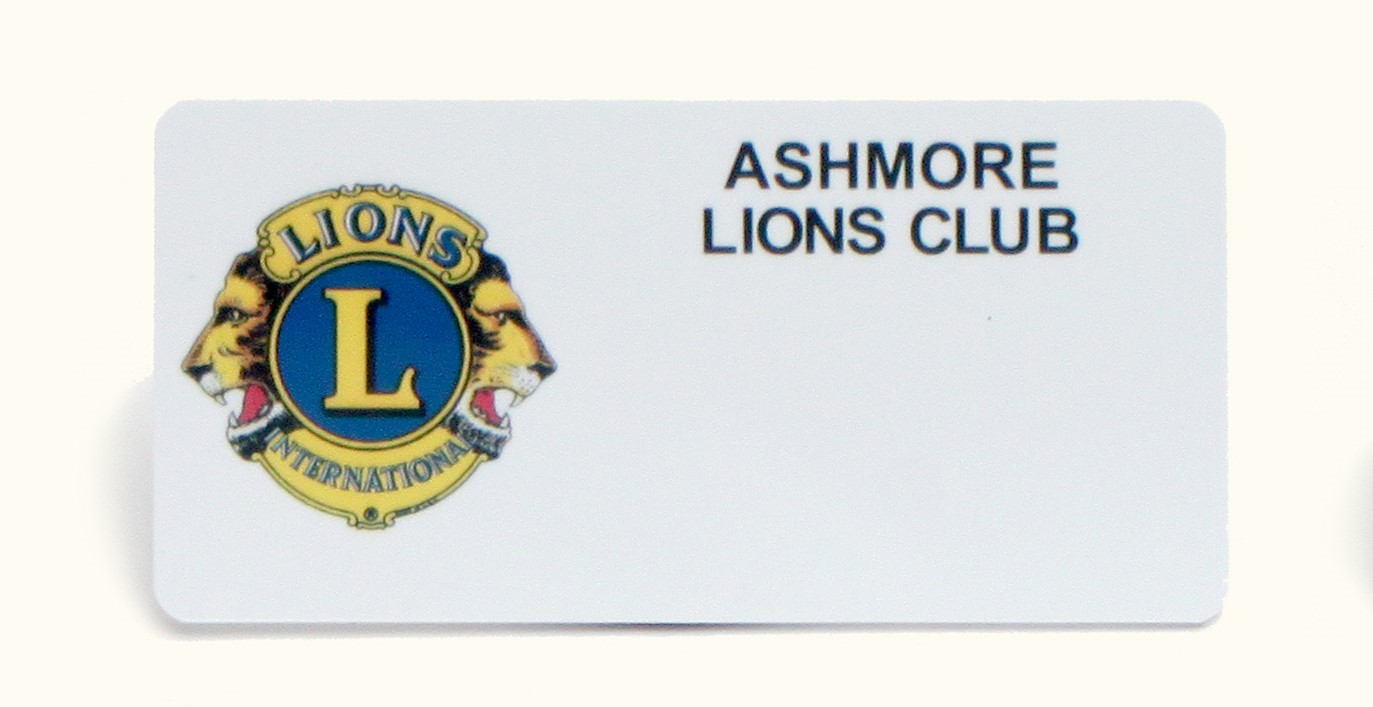 Mounted name badges
Are you looking for a framed name badge? The Mounted name badge provides all of the benefits of the Classic or Executive badges mounted inside a silver or gold trimmed frame.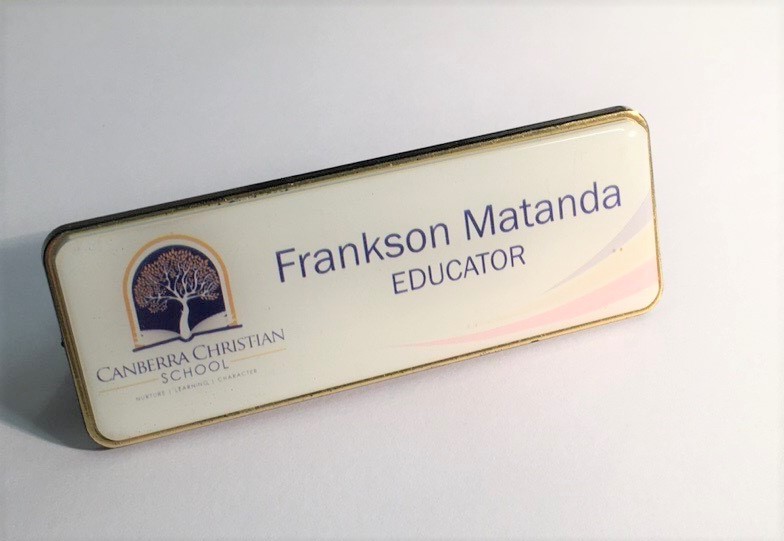 ID Cards
Sometimes you need something more than a name badge to identify your staff. An ID card can be printed with company logo and details along with full colour staff photographs and text. ID cards can be printed single or double sided and are supplied in a clear soft or hard case. Lanyards can be sourced if required.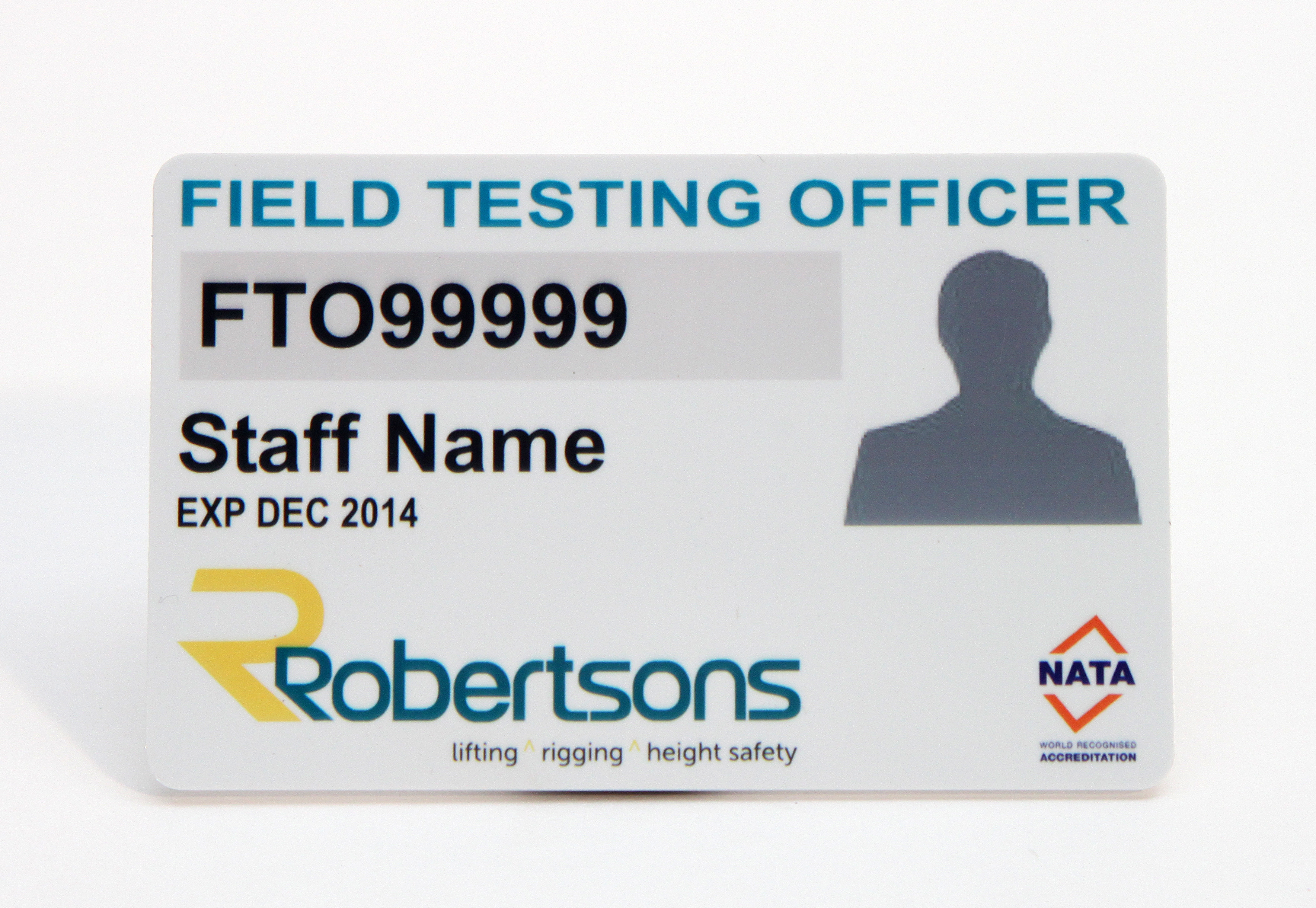 Metal lapel pins
Many schools and clubs use lapel pins or hat pins as keepsakes or to mark special occasions or anniversaries. We are able to source high quality pins for you – minimum order quantity of 100 and a four to six week lead time apply to these items.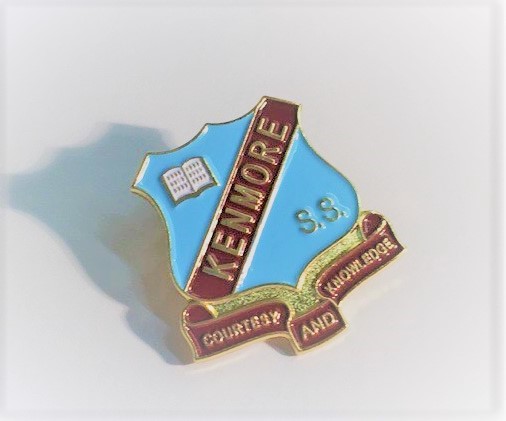 Acrylic key tags
Do you need an economical, simple way of tagging things that belong to your group? Our generic acrylic key tags are used by schools to tag musical instruments, by sporting clubs to identify their equipment, and by medical clinics to identify lockers. A minimum order quantity of four applies to this product.